Nu börjar det kännas lite hemtamt på Mixcloud. Har försökt i mån av tid att låt-tagga de gamla avsnitten så ni ser vilken låt som spelas när ni lyssnar på programmen. En superfunktion som jag saknade på Soundcloud för övrigt.

Den här gången ska vi lyssna på 60-talscovers i temaämnet. 80-talet kryllade ju av hyllningar till 60-talet, både i form av pastischer och covers. I Nevergreens tittar vi ju lite under mattan istället för på hitlistorna som bekant. Även där var beståndet av mer eller mindre kreativa covers på 60-talslåtar stort.
Glöm inte heller att rösta på dina tre favoritlåtar förresten!
Välkomna!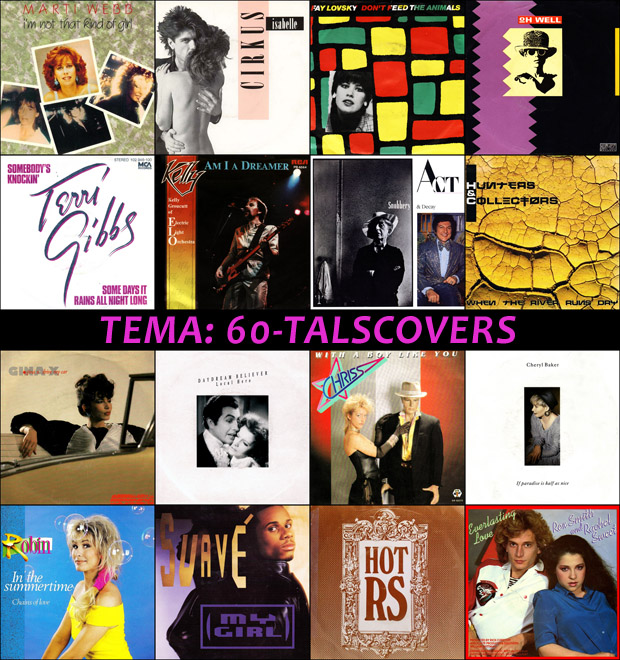 Låtlista:
Cirkus – Isabelle (Alpha; 1985)
Kelly Groucutt – Am I a Dreamer (RCA; 1983)
Fay Lovsky – Don't Feed the Animals (Wea; 1982)
Perhaps – Playboy (Sonet; 1980)
Marti Webb – I'm Not the Kind of Girl (Polydor; 1982)
Oh Well – Oh Well (Parlophone; 1989)
Terri Gibbs – Somebody's Knockin' (MCA; 1980)
Hunters & Collectors – When the River Runs Dry (Atlantic; 1989)
Suavé – My Girl (Capitol; 1988)
Glass Moon – On a Carousel (Atlantic; 1981)
Chriss – With A Boy Like You (Iceberg; 1987)
Local Hero – Daydream Believer (Ariola; 1988)
Hot RS – House of the Rising Sun (SOS; 1980)
Red Rockers – Eve of Destruction (CBS; 1984)
Rex Smith & Rachel Sweet – Everlasting Love (CBS; 1981)
Cheryl Baker – If Paradise Is Half As Nice (Wea; 1987)
Robin – In the Summertime (Wellmax; 1989)
Tik & Tok – Summer in the City (Survival Records; 1982)
Gina X – Drive My Car (Statik; 1984)
Act – Snobbery & Decay (ZTT; 1987)
[mixcloud https://www.mixcloud.com/vladislavbonita/nevergreens-s03e03/ width=660 height=208 hide_cover=1 hide_tracklist=1]
Hjälp mig rösta fram den bästa låten i Nevergreens S03E03
Du får rösta på tre olika singlar per program.