Jag utlovade ju en extra premie till er lyssnare i säsongsavslutningen av Nevergreens. Nu är den här: Nevergreens Sommarkassett. Skön sommarlyssning av en sort som väl inte finns någon motsvarighet till i dagens radio?

Låtmässigt rör vi oss i närheten av Nevergreensramen men ändå utanför. Låtar som faktiskt var små eller halvstora hits när det begav sig men som man sällan hör numera. Blandat med nån udda fågel här och där. Givetvis guidat av DJ Vladislav.
Kassetten har så klart två sidor. Den första kommer nu, den andra om några veckor.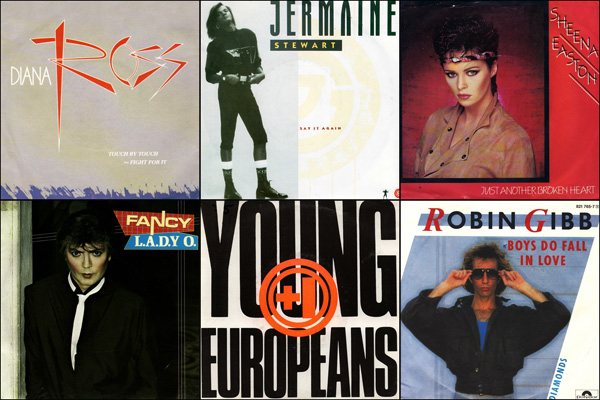 Låtar som spelas på Sida 1:
Fancy – L.A.D.Y.O. (Mega Records; 1985)
Rick Springfield – Celebrate Youth (RCA; 1985)
Cliff Richard – Never Say Die [Give a Little Bit More] (EMI; 1983)
Sheena Easton – Just Another Broken Heart (EMI; 1981)
Brian Ice – Talking to the Night (WEB; 1985)
Jermaine Stewart – Say it Again (10 Records; 1987)
Robin Gibb – Boys Do Fall In Love (Polydor; 1984)
Diana Ross – Touch By Touch (Capitol; 1984)
Secret Service – L.A. Goodbye (Sonet; 1981)
Irene Cara – Romance '83 (Geffen; 1983)
+1 – Young Europeans (EMI; 1985)
Industry – State of the Nation (Capitol; 1983)
Joe Jackson – Steppin' Out (A&M; 1982)
[mixcloud https://www.mixcloud.com/vladislavbonita/nevergreens-sommarkassett-sida-1/ width=660 height=208 hide_cover=1 hide_tracklist=1]
Här hittar du Sommarkassettens andra del.
Testomröstning med PollDaddy take 1
[polldaddy poll=9030193]